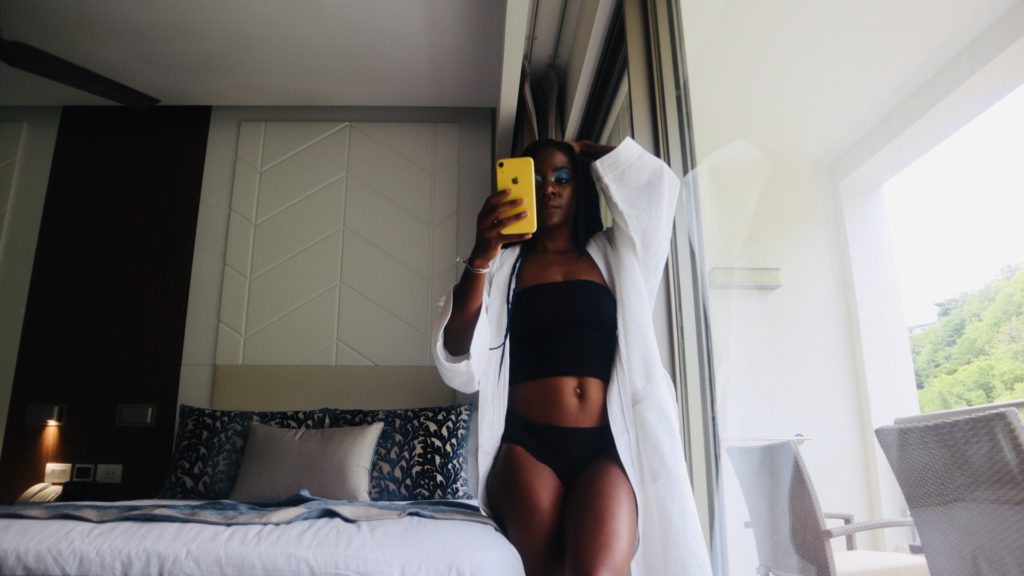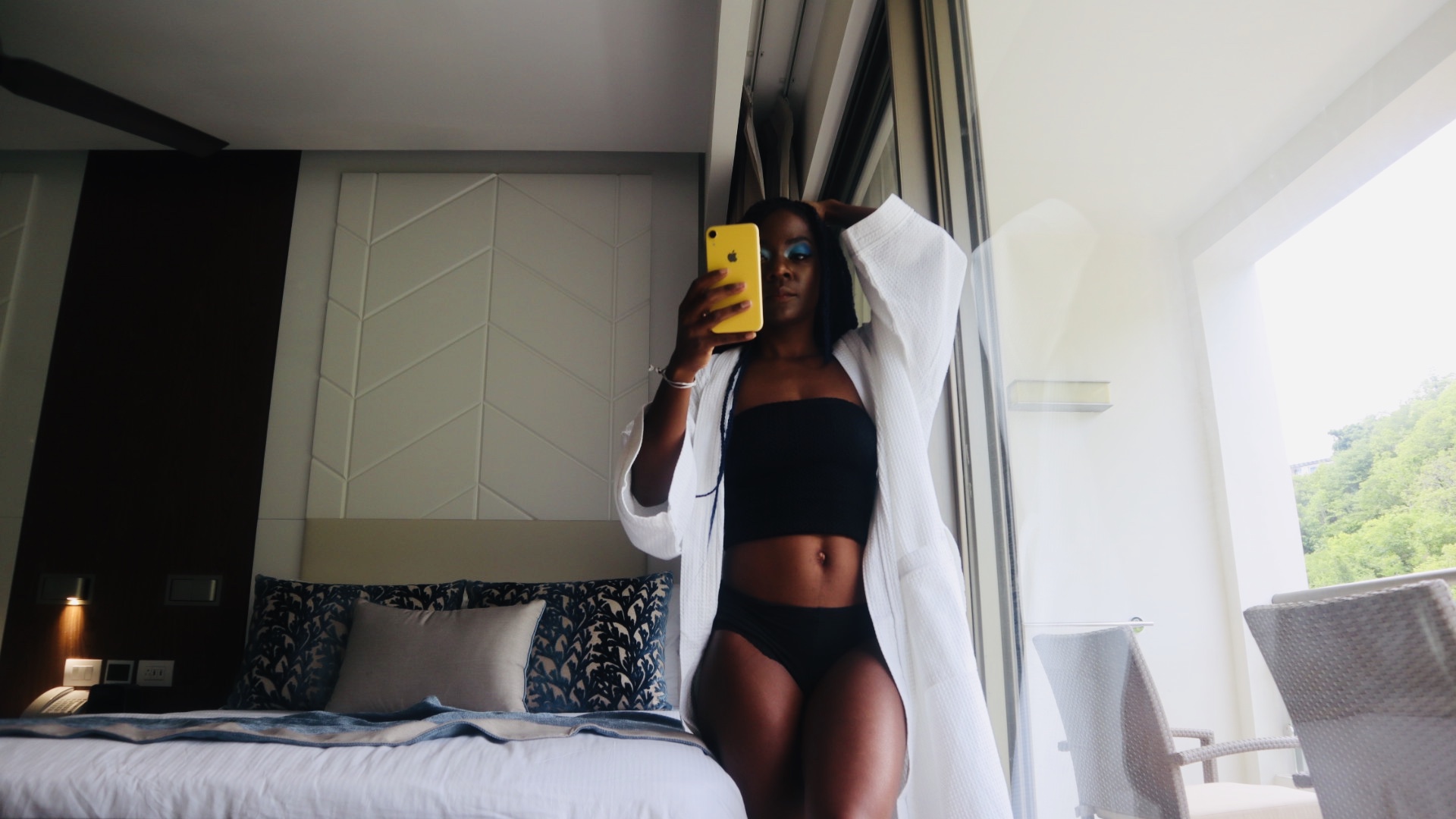 And I mean basic, BASIC. This post is all about 7 of the most basic steps you need to know to create great solo content.
As a content creator sometimes it's difficult to find help or even get people to understand what it is you do. Trust me I know. If you're a blogger, vlogger, influencer; sometimes its difficult to get the type of content you envision (especially getting the help to do it) and let's face it, not everyone has a photographer or videographer on call or the budget to consistently create beautiful magazine, perfectly curated content.  In this blog post, I wanted to dissect the 7 BASIC steps I've taken to create great solo content (yes without a photographer bae).
*this post contains affiliate links* 
*all photos taken by yours truly*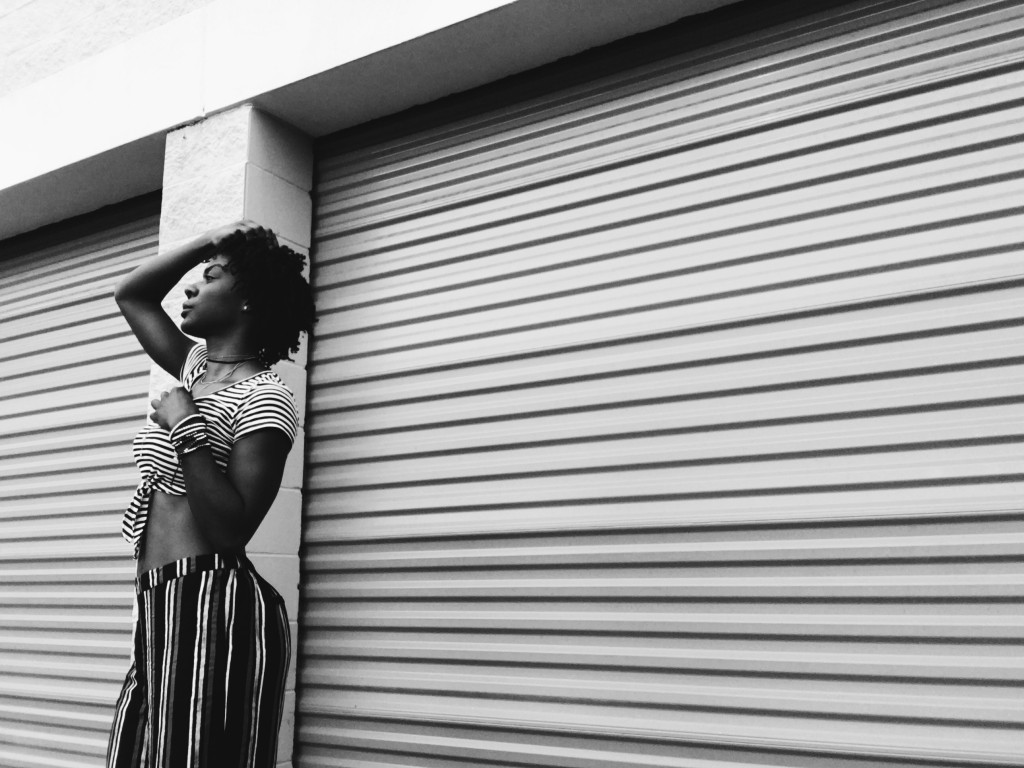 STEP 1. DO IT, scared.
You know all those little doubts and voices telling you "you can't" – stop listening to them. You can. There have been so many occasions where I was embarrassed to take my phone out and capture myself in front of people. In fact, I still get a little weirded out talking to my phone for an IG story or recording myself in the gym especially when people are around. It can be super intimidating with people watching. Many a time, I gave up out of sheer embarrassment and as a result of that I got nothing done. I stayed stagnant and watched other people take risks and they got RESULTS! So I learned that no matter what I was going to be afraid…
Fear is/was a constant but I just had to do it or I wouldn't grow the way I wanted to or get the opportunities I wanted.
STEP 2. INVEST in yourself.
I talked about this on my Instagram stories recently about what tools I've picked up over the years that help me make great SOLO content. And honestly, you can do a lot with just a smart phone but I've realized the more time and money that I have invested into blogging-the better the results. Here's a few ways to invest in yourself:
Courses
Education via personal research
Equipment
Professional photographer/videographer
Also, ask questions. You know that blogger or vlogger you look up to or think of as GOALS. Ask them how they did it. Now I don't mean ask for a full on consultation to figure out every little step (that can be annoying). But if you're curious how a picture or video was captured… (i.e. did you use an iPhone or professional camera); then I don't think it would hurt to ask.
You also have to realize that you have to do YOUR OWN RESEARCH. There's only so much someone else's experiences or "know-how" can teach you. There's tons of blog posts and videos on how to take photos/video solo, so take advantage of the information while it's FREE.99 on the internet.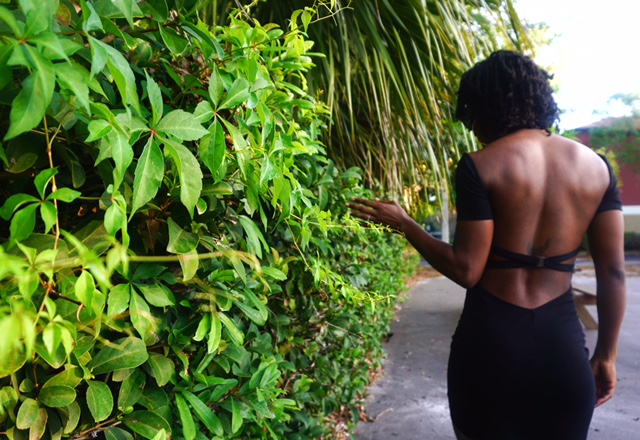 Also while you may not have the budget, you can also seek out information from a professional. Whether it's paid/unpaid consultation or even have them walk you through how to use the settings of your camera or smartphone – it will help you to learn from someone who's studied or practices their craft daily. For instance, I bought  a Sony camera from Best Buy and the sales associate taught me how to get that "depth of field" effect and even let me know that there are classes that that particular store offered if I was interested. It never hurts to ask.
STEP 3. PRACTICE makes perfect.
Seriously, people ask how to pose or what to do and honestly, it comes with practice. I tend to usually put my phone on record or just leave it on the photo app screen and I watch myself move, dance, pose and I pick what angle I like and I practice. It even helps when someone else is taking content or pictures of you. TIP: Practice til it feels natural. A few of my go-to ways to get a shot that I like is thinking of something funny and laughing during the shot, walking in and out of the shot or even dancing because I love a good action shot.

4. Make it a PRIORITY.
A few ways that I have prioritized producing and creating content is literally making it a priority. I designate x amount of hours a day or week to make sure I have content for the next week. When I've had the opportunity to go to various carnivals or trips; I make a list of the type of content I want whether it's IG stories, IGTV, a YouTube video, a blog post, a picture or video for Instagram. I make a plan and try to stick to it as best as I can. I'm definitely not perfect but it's helped so much in terms of knowing ahead of time what I need to do instead of just relying on figuring it out in the moment. I also make content goals such as:
"I want to publish x amount of blog posts per week."
"I want to complete x amount of YouTube videos per month."
"I want to post to Instagram x amount of times per day."
Making small actionable goals along with making even more specific goals (the more specific, the better) help me to stay consistent and help me to prioritize my content daily.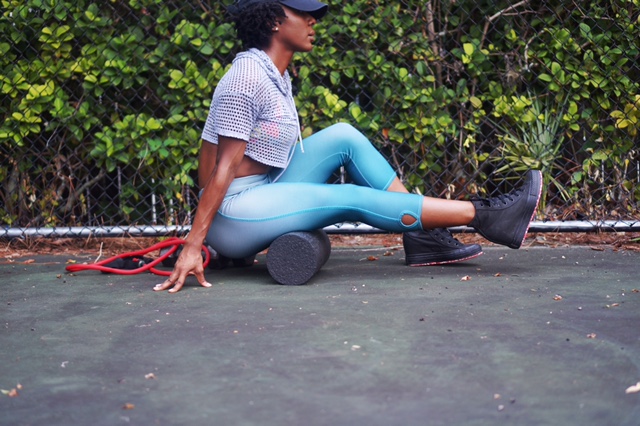 5. NOT EVERYONE WILL BE SUPPORTIVE.
Let's be real. Some people will think you are crazy, thirsting for likes, comments etc. from your friends all the way to your immediate family.
There will always be a nay-sayer but you have to learn how to block all of that out and keep your eyes on the prize. I have come to the realization that some people shun what they don't understand. As a content creator – my goal is to fulfill my dreams of self-expression and to get my message out there and even though the negativity can sometimes come with it – I have to remain focused.
Eventually you have to decide what's more important to you – opinions or results. I've had people follow, then unfollow then weeks, months, years later follow me back. I've had people (that I never thought was remotely interested in my content) come out of the blue to tell me what a great job I've been doing. Being a blogger/influencer can sometimes feel like living in Narnia, real talk. However, if this is what is important to YOU, it should not matter what anyone thinks.
One thing I've also learned is that whatever content I create as a blogger, not everyone is going to like or love it and I have to be ok with that. Like Chronixx says, "Do it for the love, we nuh do it for the likes". Also, just FYI, likes don't pay bills, just saying.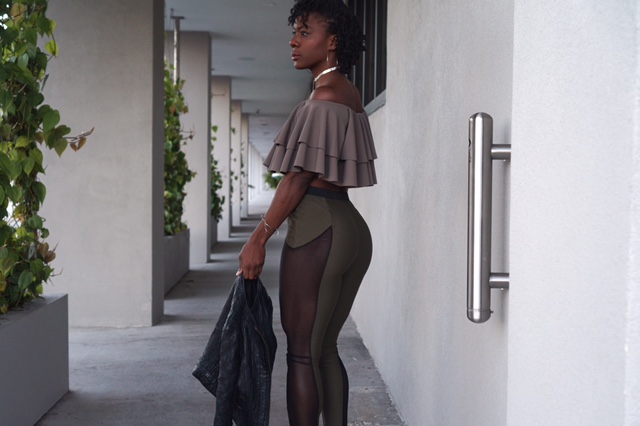 6. CONSISTENCY WINS.
I know this is cliché and you've probably heard it a million times but it's so real in these content creating streets. You need to be consistent. If not consistent in terms of frequency; consistent in terms of value. I do not post every day, often sometimes I go weeks without posting…
However, I realized that when I take a little more time to go in-depth and be specific with my posts, those are the posts that usually get the most traction and have the most longevity. So consistency can manifest in a lot of different ways, you just have to find what way it works for you. Also, being consistent builds trust with your readers, watchers and especially brands. It's like going to the gym and working on toning up – the more consistent you are; the more changes you will see.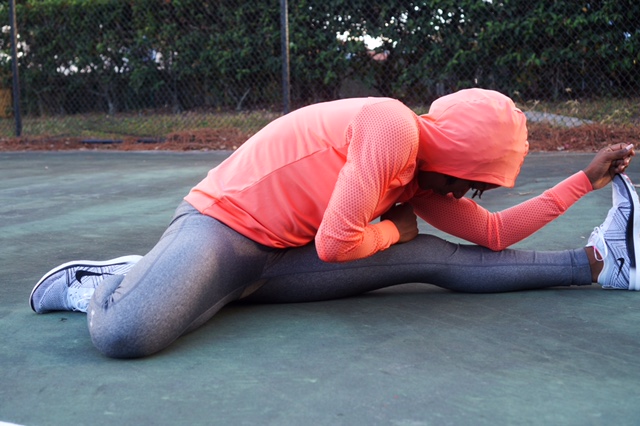 7. START
Initially I said do it scared and fear is a real thing in these streets. You can attribute fear to not knowing what to do, not feeling prepared, not having any experience, not feeling like you're good enough, fear of making mistakes or it not being "perfect"… and the list goes on.
The most important thing that I've learned as a content creator is you just have to start. You can't obsess over all the reasons why you can't do things, you just need to start figuring out a plan on how to START doing these things. So, take this post as your wake up call to just get up and do it.
Here's a pic I took of me solo during Antigua Carnival 2019. 
Last but not least, here's a list of personal electronics, equipment, apps that I've accumulated over the years that help me create solo content. Hopefully they will save your lives as they have mine.
iPhone
I currently have the iPhone XR but before that I had been using the 8+ for the longest. I love my iPhone because of the features of course but because it takes such good raw images that aren't doctored or changed significantly which helps with editing.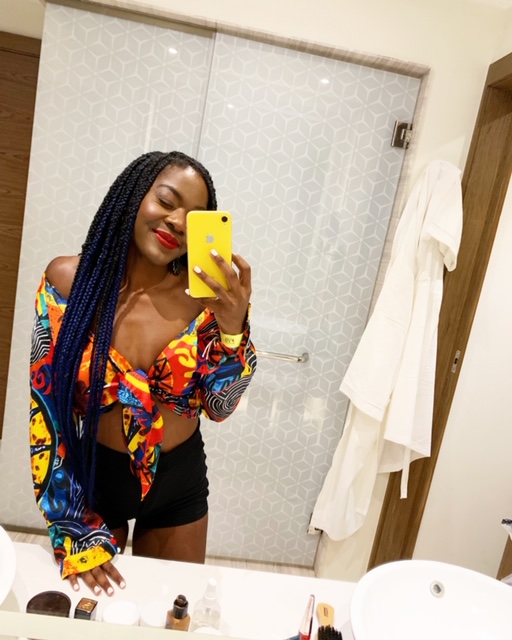 Camera
I currently have the Canon M50 and I use it mostly for video and not as frequently for photography. I tend to pair my camera with my phone and that helps tremendously with solo photography/videography because you can easily conceal a phone and watch yourself via an app to see how you look and then snap whatever angles you want while not being behind the camera. (Godsend!) Also, a camera with a  flip screen is so necessary so I can see myself while I record- made a whole world of difference with my content for me personally. I also LOVE the Canon G7X Mark II; I had it briefly and lost it but it is such a good vlogging camera.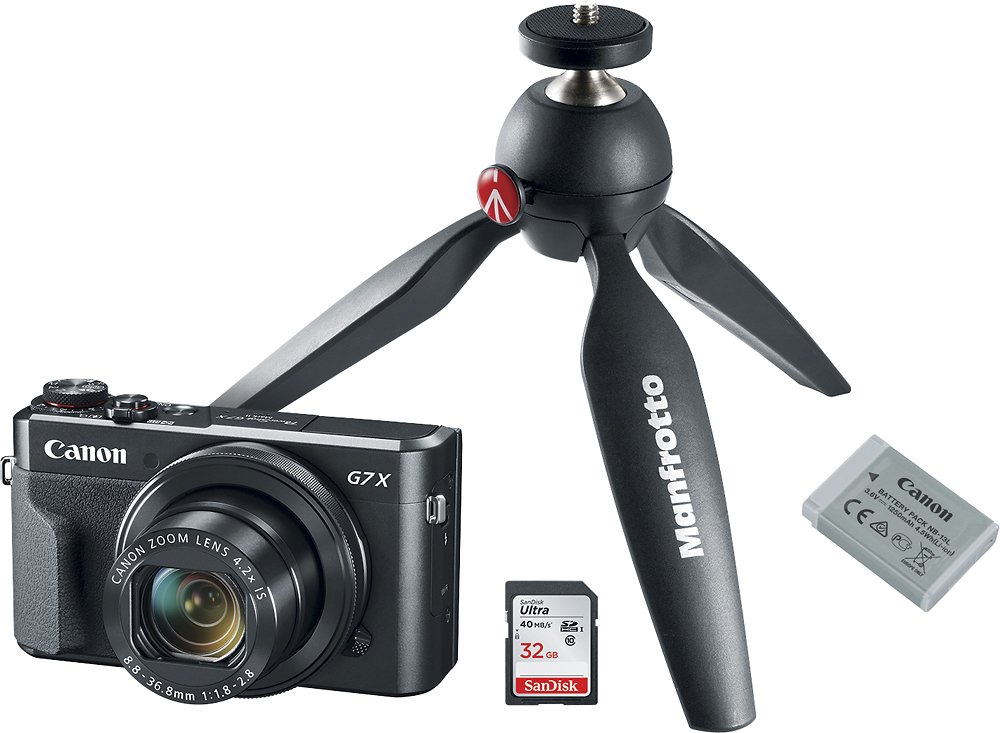 Tripod 
I feel like I have 3 types of tripods and all for different purposes. A mini tripod, a flexi tripod and a standard tripod. The mini I use if I need to do, for example an Instagram live. The flexi is more so if  I need to really be creative with angles and the standard I typically use for video as well. It really just all depends on the need.  When I didn't have a tripod, I balanced my phone on everything (i.e. steps, books, window sills). Manfrotto changed the game for me in terms of brands for tripods; with the swivel neck and durability, I could never switch back to a standard tripod. EVER.
Lighting
I am a fan of natural light. The biggest fan. But often when time is a factor-you need to be able to record at any time during the day or night. I don't own a ring light; maybe at some point I will but these umbrella lights have made the difference especially when I need to record when the sun wasn't out.
Remote 
The day I discovered this, I wanted to cry. Years ago, I had been vexing my own self running back and forth from my camera/iPhone to catch the perfect shot and this little remote just changed the entire game. It literally pairs to your smartphone via Bluetooth and you can control your iPhone from a certain amount of feet to get the type of shot that you want.
Portable Charger
Ever since I invested in a portable charger, it has changed my content life significantly. You will be taking a lot more photos and videos and probably using your phone to stay in touch with the world-so definitely invest in one so that you can stay plugged in. I've used two over the years that I love.
So that's it in a nutshell; 7 basic steps that you can implement right now to capture great content solo. The hardest part I believe is just getting over yourself and doing what needs to be done. I know easier said than done but if I can do it, so can you.
Happy content creating,
xx Cris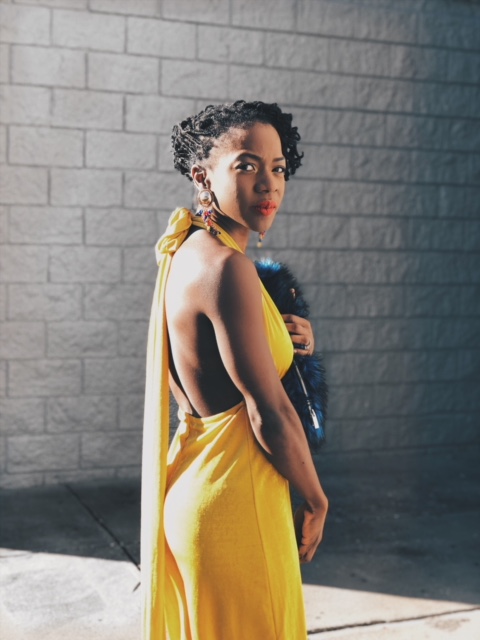 Til next time,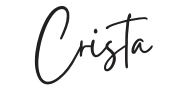 capture great solo content
equipment to take pictures by yourself
how to take pictures by yourself
solo content creator
what you need to start a blog