One of the first things to do when participating in a Caribbean Carnival is choosing a carnival band. It can be challenging if you've never experienced a Caribbean carnival before. Here are some tips and things to look out for when you start planning.
In recent years, unfortunately, there's been a bit of decline with quality and production of carnival costumes. Best believe, NOBODY got time to be paying $$$$ dollars to only end up with scraps or a costume that wasn't as advertised. Before choosing a band, you should know that they operate as businesses and the process should be approached as such.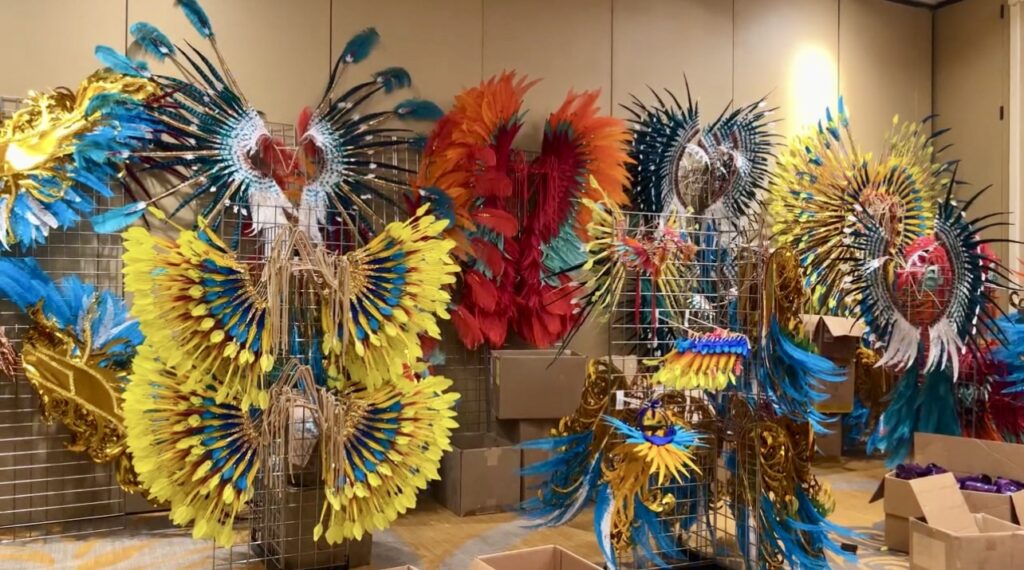 What's A Carnival Band?
Carnival Band/Troupe –  a carnival mas band or carnival troupe (really depends on the location) is an actual business/company/group with many moving parts who's objective is to curate a traditionally rich and entertaining road experience inclusive of costumes, music, food/beverages etc. These moving parts include designers who provide costume prototypes, owners/managers of said band, mas production team who are responsible for production of costumes in time for carnival day, bar staff, security and more.
Bands/troupes put on band launches where they present costumes based on a theme and usually costumes are split into sections.
When Do Bands Launch Their Costumes?
Keep an eye out for band launch dates/registration times. If you're brand new to carnival, there are particular dates per location and so band launches typically occur up to 7 months ahead of that particular carnival date. Tip for planners: You should have your deposit money ready ($$$) because costumes range from 100's upward to 1,000's of dollars depending on what you want. Also, the demand is great during carnival time so securing the costume you have your eye on can be a bit of "who got there first". Whole sections can sell out in days depending on the popularity.
Committee registration is common…. for certain bands/locations. Sometimes, you will need a go to person (committee member of said band) to register. But, there are also other options where you can just go on the website or send an email without having to deal with a "middle man".
After you're registered… you can just work on making your payments and counting down the days to your first carnival.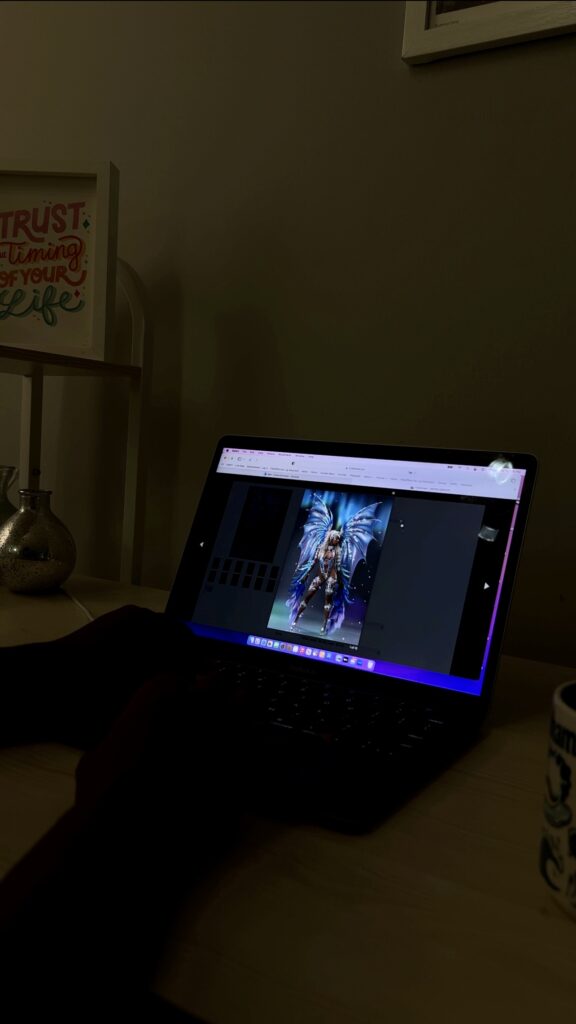 What To Look For When Choosing A Costume?
I. Reviews
Online reviews from blogs are great but it's an even better idea to get a variety of reviews from different masqueraders because everyone's experience and perspective will be different. Most times, you can easily search hashtags on various social platforms (example: #miamicarnival, #bahamascarnival2023) to get reviews for events and carnival bands.
There are even pages dedicated to reviews like FollowSoca and Facebook Groups like Miami Carnival .
These pages are examples of platforms that provide a plethora of "raw" reviews from a variety of masqueraders.
II. Social/Online Presence and Customer Service
In 2023 (and beyond), every carnival band should have an operating website especially if trying to attract international visitors to their respective island. They should also have available social platforms with information on costumes, how to register and more.
Other things to look for are signs of good customer service. Do they answer questions on their website with a FAQ sheet? Do they explain the process of registration or what's included in a carnival costume package? 
Or what about their socials? Do they post consistently? Do they answer comments, questions, DM's? Are the comments on? 
Also, look for evidence of the previous year's carnival. Even though pictures and videos can be manipulated to portray only positive things, you can also find evidence of costume quality. Do the costumes in recaps match what was advertised at the band launch? Also, how will registration be conducted?
It's important to ensure that there is a secure registration and payment process so you feel confident that you are making the right choice. 
These are all valid questions to ask especially since the cost of participating in a Caribbean carnival is only  continuing to rise. You want to make sure you're getting what you're paying for.
Making A Decision On A Band
You should have made a note on when bands are launching when doing your research on whichever Caribbean Carnival you're planning on visiting. Band launches are typically virtual and take place on a designated date(s) where they roll out costumes via video and photos and then announce registration details. You just have to have your deposit available for registration. \
Planning for your first carnival is just like planning a regular vacation so it's important that you do your research and ask questions.
Til next time,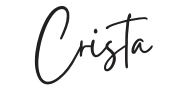 carnival costume tips
carnival for beginners
carnival tips
choosing a carnival band
miami carnival tips