Are at-home workouts during quarantine still a thing? I know everywhere seems to be opening up including gyms and fitness centers. Sticking to a routine has helped a lot with my mental and physical wellness ESPECIALLY while riding it out in my apartment during quarantine. If I'm being honest, I've only ventured to my complex gym about one time but that was before Florida numbers started to sky rocket.
If you choose to go to a gym or workout in your home – here's 5 At Home Work Outs You Can Do In Quarantine that require minimal to no equipment and can be done literally anywhere.
*disclaimer – any special health/physical situations/conditions should be cleared by a medical doctor before participating*
Now the goal (for me) was to just pick a time frame and frequency that was DOABLE to complete at home workouts. Shorter at home workouts (15 to 30 minutes) suit me just fine and all of the workout tutorials below include type of exercise, time frame for each exercise as well as what you can utilize in your house, apartment etc. to complete these at home workouts.
When following the tutorials, please have water handy, warm up/stretch before and after and take ADEQUATE rest breaks. If you start to feel dizzy, STOP the workout immediately.
Also, most if not all are accompanied by some of my soca music favorites to keep me motivated which definitely helped a lot. So, I encourage blasting music to uplift your mood and get those endorphins flowing.
I do my best to consistently post these weekly on social media, so follow me on Instagram and check out the hashtag #litfittutorial on IG for more at home workouts.
https://www.instagram.com/tv/B-GFHlnhjBI/?utm_source=ig_web_copy_link
https://www.instagram.com/tv/B-sWN7gBqcQ/
https://www.instagram.com/tv/B_A_ZS6hsqb/
https://www.instagram.com/tv/B_THpqrhe_H/
https://www.instagram.com/tv/B_iuCDnhS1U/
Any concerns, questions please feel free to email me at [email protected] or send me a DM on Instagram.
Stay safe,
Til next time,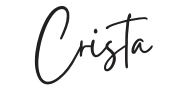 at home workouts
home workouts minimal equipment
home workouts no equipment
home workouts tutorial
quarantine workouts
workout at home